Just to say that my short story - Potato Soup - written in support of the second Stories for Homes anthology (due to be published later this year) is now LIVE on the SfH website.
Follow this link to find it with the rest of the online anthology. There will be more to follow in time...
If it makes you feel all homey and warm, why not try making your own potato soup? There's a good recipe here, on BBC Food.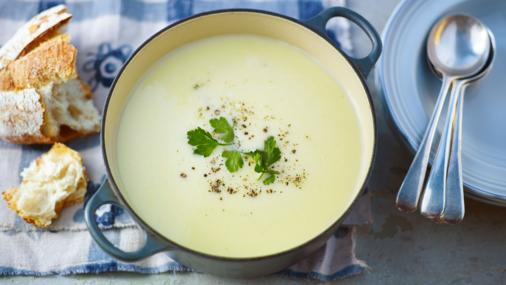 Picture from the recipe on the BBC site.
And please, support Shelter too, the housing and homelessness charity who are the reason SfH came into being...